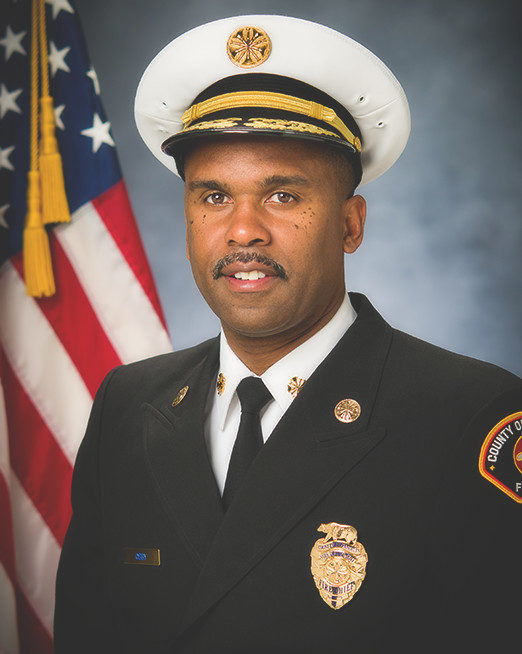 Daryl L. Osby
Chairperson
On February 17, 2011, Daryl L. Osby was sworn in by the Los Angeles County Board of Supervisors as the ninth Fire Chief of the Los Angeles County Fire Department. He has served as a member of the Los Angeles County Fire Department (LACoFD) for 32 years.
Chief Osby heads one of the largest emergency services agencies in the world, providing traditional fire and life safety services to more than 4.1 million residents and commercial business customers in 58 cities served by the Department, and all the unincorporated areas of the County within its 2,300-square-mile service delivery area. The Department operates out of 173 fire stations, including 4,800 emergency responders and business professionals operating on an annual budget of just over one billion dollars. In addition, the County of Los Angeles Fire Department provides lifeguard, health hazardous materials, and forestry services throughout the County.
He is affiliated with many fire service organizations, previously served on the California State Board of Fire Services, and is a former member and chair of the Los Angeles County Emergency Preparedness Commission. Additionally, Chief Osby is affiliated with several community organizations and has received numerous awards for his service.
Chief Osby is an advocate for continuing education, and currently holds a Bachelor of Science Degree in Organizational Leadership from Azusa Pacific University. He is also a graduate of Harvard University's Senior Executives in State and Local Government and National Preparedness Leadership Programs and completed Clark Atlanta University's Executive Development Program and the Martin Gang Institute for Intergroup Relations at Loyola Marymount University. He is a California State Certified Incident Commander and Chief Officer.
Stacy Mungo Flanigan
President
In October 2019, Councilwoman Stacy Mungo Flanigan was asked to serve as the Foundation's Executive Director/President. After several years in both State government and private sector ventures, Stacy was recruited to join the County of Los Angeles in 2005 after completing her Master's degree in Public Administration at the nationally-ranked Price School at the University of Southern California where she serves as an adjunct faculty today. Throughout her tenure with the nation's most populous county, she has held leadership roles in the Chief Executive Office, the Department of Human Resources, the Department of Animal Care and Control, the Assessor's Office. She currently serves as a Division Chief for the Fire Department. Many say her strengths come from the diversity of her experience and her can-do attitude.
Councilwoman Stacy Mungo Flanigan was elected in Long Beach in June 2014 and is known for her passion and dedication to ensuring government works for the people. She focuses on policy initiatives that foster innovative solutions, collaborations and opportunities that empower neighbors to build a brighter future for their families.

In her free time, Stacy enjoys being a mom, spending time with her family, book club with her girlfriends and exercising in El Dorado Park with her husband Scott, their two Rottweilers Athena and Shadow, and their German Shepard Atom.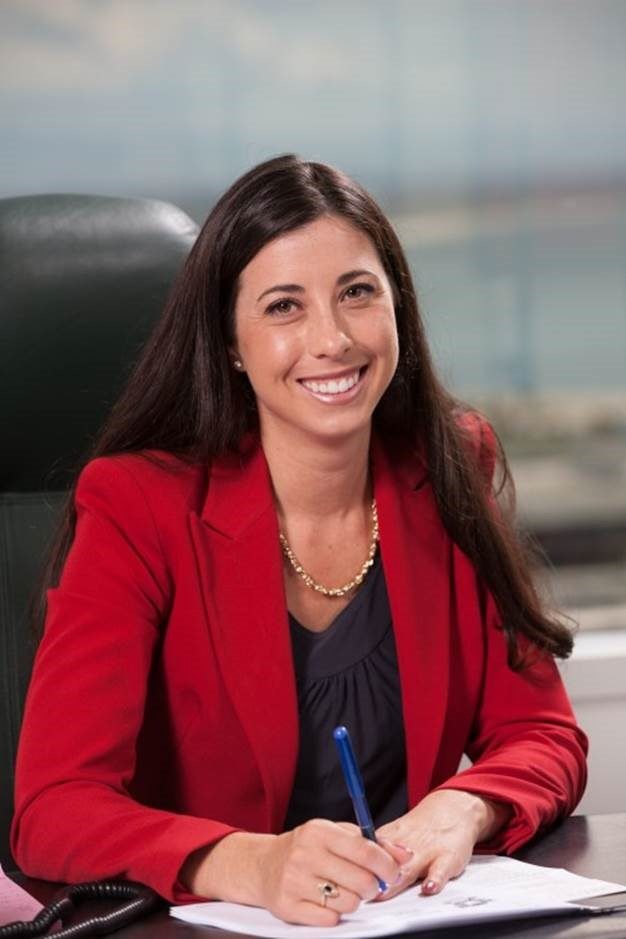 Patrick "Ed" Lamb
Treasurer
Patrick "Ed" Lamb is currently an independent director and advisor for various companies in tech, real estate, manufacturing and entertainment. Mr. Lamb has nearly 30 years of CFO successful experience in various public, public subsidiary and private entities, specifically in the financial services arena. He has public company board experience and has an extensive background with the debt and equity capital markets, acquisitions and divestitures, operations, and various financing and securitization structures, many involving multi-billion dollar transactions. He has received various business, community and leadership awards, as well as authoring several articles and speaking at many conferences and business schools across the country.

He has served in CFO roles for the Los Angeles Clippers, Fremont General Corporation and Fremont Financial Corporation. His career started out with Ernst & Young in San Francisco. Mr. Lamb also currently serves on the BYU Marriott School's SOA Advisory Board, as well as the non-profit boards of the Los Angeles County Fire Department Foundation and the Beit Lehi Foundation.

Education:
Mr. Lamb holds BS and MAcc degrees in Accountancy, with a minor in Managerial Economics, from the BYU Marriott School of Business.


Steven Page
Secretary
Steve currently serves as Project Manager – LMR (Land Mobile Radio) for Jacobs Engineering assigned to the LA-RICS Project Team. LA-RICS provides the ability for agencies to communicate, via radio, when an emergency occurs. Steve's responsibilities to coordinate management of system development programs is designed to improve on the system developed subsequent to 9/11.

Prior to accepting the position with Jacobs Engineering, Steve was a Telecommunications Supervisor for the City of Pasadena. Responsibilities included communication system design, installation, acceptance, operation and maintenance. Among his many responsibilities was coordinating communications for the world renowned Pasadena Rose Parade on New Year's Day.

Steve holds numerous certifications as well commendations from Pasadena Fire Department and Glendale Fire Department. He was recognized as Technologist of the Year in 2012 and 2016 by the California Public-Safety Radio Association. His connection to the emergency communication world will bring new perspective to the Foundation's efforts to serve the public.

Steve also brings a unique, personal perspective to our Board. Steve's son has Muscular Dystrophy. Steve and his family have been the recipients of services, due in part to the Los Angeles County Fire Department's connection to MDA each year, when the Department is engaged in fund raising for this important cause. When asked "why join the Foundation Board", he was quick to reply "it is time to give back when so much has been given to them".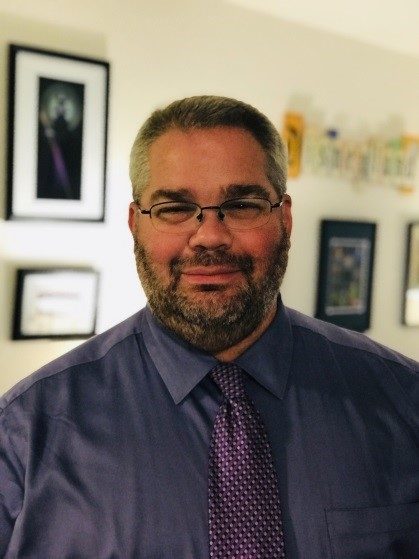 Iris Ingram
Board Member
Iris Ingram is currently the Chief Financial/Business Officer of West Los Angeles College (part of the Los Angeles Community College District) in Culver City. She has been in higher education for 25 years serving as a faculty member at the former UCLA School of Social Welfare (now Luskin School of Public Policy) where she taught strategic planning, budgeting, and program evaluation before joining the campus administration. She has subsequently served as an associate dean, director, vice president and chief financial officer, and interim president at various college campuses. Prior to the move to higher education, Ms. Ingram worked in public accounting and management consulting at Deloitte Touche.

She has been a life-long volunteer, having been a board member of the Junior League of Los Angeles, Delta Sigma Theta Sorority, Incorporated, the largest public service organization of graduate and collegiate African-American women in the world, United Way of Greater Los Angeles, the YWCA of Greater Los Angeles, the Ebony Guild, Incorporated (a support group for the Florence Crittenden Center for Girls) and The Links, Incorporated.

A 4th generation Southern California native, Iris grew up in the Los Angeles South Bay and received her education at Wellesley College, MIT, and the UCLA Anderson Graduate School of Management.


Philip J. Denlea
Board Member
Philip has been in the banking and financial services industry since 1997. He currently serves as the Vice President of Brokerage and Insurance Operations for Logix Federal Credit Union (formerly Lockheed). Prior to his current role, he served as a Regional Vice President overseeing branch sales and operations, and the Vice President of Finance and Secondary Marketing overseeing financial planning and analysis, budgeting, and loan sales and securitizations. He is excited to be a part of an organization that will play a key role in providing education and resources focused on saving lives in Los Angeles County and beyond.

Philip earned a Bachelor of Business Administration with an emphasis in Finance and a Master of Business Administration with a double emphasis in Finance and Marketing from Loyola Marymount University. Prior to joining Logix in 2010, Philip spent several years as a Vice President and Manager of Financial Analysis for Washington Mutual Bank in Seattle and held various branch management roles for WaMu and JP Morgan Chase in Los Angeles.

Growing up in West Los Angeles, Philip fell in love with the ocean, and shares that love with his wife and two children. They currently reside in Valencia but visit the beach as often as possible. In addition to attending community theater shows featuring the talents of his wife and children, Philip enjoys swimming and has completed several rough water ocean competitions. His additional activities include serving on the Board of Governors of the Conejo Valley Boys and Girls Club, and the Logix Community Stars Charitable Foundation as well as prior service on the Foundation Board of the Santa Clarita Valley Boys and Girls Club.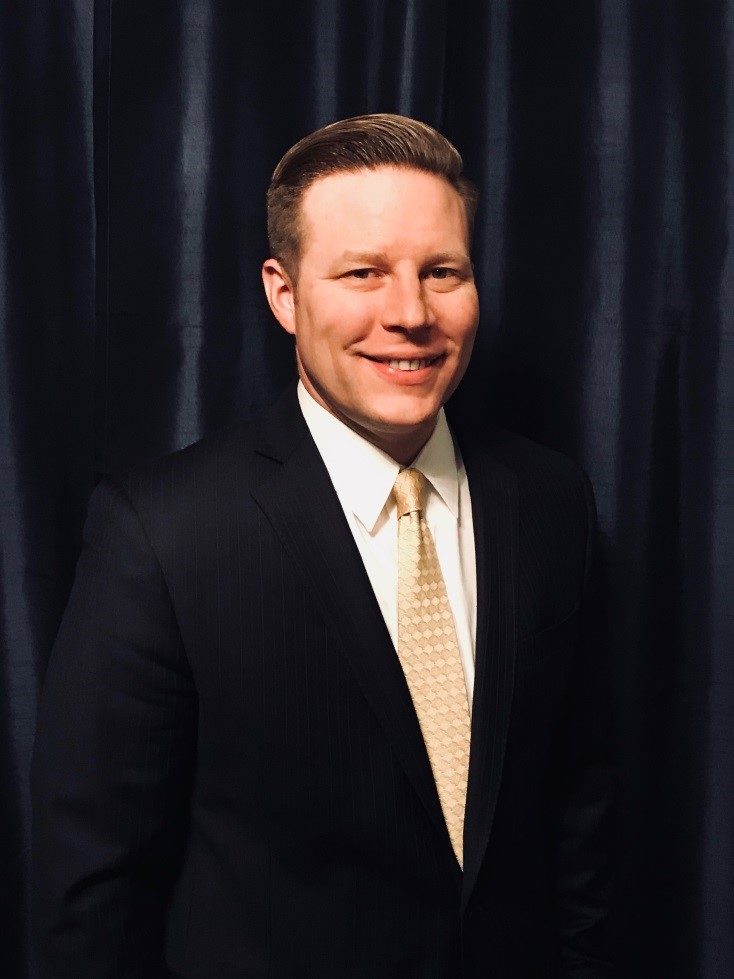 Ron Chevalier
Board Member
Mr. Chevalier currently serves as the CEO of Kharisma Entertainment. Kharisma Entertainment provides a wide range of media services specializing in Motion Picture and Television Executive Production, Media/Public Relations, Press Releases, Branding, and Consulting services.

Mr. Chevalier has extensive experience in Environmental Health and Safety. As of the first quarter of 2019, Vivakor, Inc. (a publicly-traded company/Stock Symbol: VIVK) appointed Advisory Board Member, Mr. Chevalier, as Head of Environmental Health & Safety and Corporate Social Responsibility. Prior to this, Mr. Chevalier served as Safety Professional/Public Relations Spokesperson and Crisis Manager for Shell Oil Company in the State of Washington.

Mr. Chevalier also holds a B.B.A. Degree from American InterContinental University, Specializing in Entrepreneurship and is currently enrolled in his M.B.A. Degree Specializing in Management at American InterContinental University. Furthermore, Mr. Chevalier holds numerous certifications earned at the world-renowned Texas A&M Engineering Extension program located in College Station, Texas in Industrial Firefighter Level I & Level II.


Johnathan Gwyn
Board Member
Johnathan is a first responder since the age of fourteen. He continues to serve as Incident Commander on some of the world's biggest emergencies ranging from chemical fires to natural disasters.

Johnathan works in business startup consulting for multiple clients. He was primarily responsible for creating a network of programming for Latin America and US markets. Viva! Vision provides fresh, original, and compelling content relevant for Latino audiences with a 250 million consumer reach. He is an award-winning producer with over 100 broadcast television credits.

Prior to these ventures, he was involved in a start-up business that generated $30mm annually in chemical plant service and emergency response. He has served over thirty years as Incident Commander and COO for his family business.

He attended Texas A&M Engineering Extension Service (TEEX) WMD/Terrorism for First Responder, Oil Spill Management, Hazardous Incident Command, OSHA Safety Procedures, Hazardous Waste Management, HAZWOPER Clean-Up Operations, Infectious Disease Response.

Activities and Societies: Raul Yzaguirre School For Success, SAG Screen Actors Guild, SMPTE Society Of Motion Picture Television Engineers, NALIP National Association Of Latino Independent Producers, NHPO National Hispanic Professional Organization.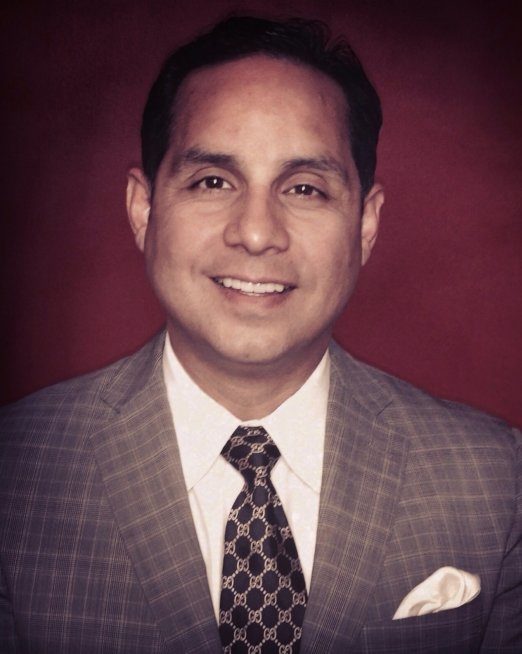 David Guenther
Board Member
In September of 1982, when he was 17 years old, David Guenther started working for a finer men's clothing store as part-time Christmas help. Promoted several times within his first 5 years, David was soon assisting to run the 6-store chain. However, having wanted to be a LA County Sheriff since he was a little boy, and finally of age to join the Sheriff's Academy, in 1987 David set an appointment with the owner of the company to offer a six-month notice that he would reluctantly be leaving to pursue a law enforcement career. At that meeting, and before he was able to offer his notice of resignation, the owner surprised David with an offer to buy the company. David accepted the offer and, 35 years later, has established himself as one of the nation's top custom clothiers with an impeccable reputation in and out of the industry.

Over the past 35 years, David has been involved in many worthy organizations, including Henry Mayo Newhall Memorial Hospital Foundation Board of Directors and Lancaster West Rotary. He has been the Official Scorer for the Lancaster JetHawks Professional Baseball Team (an affiliate of the Colorado Rockies) for the past 21 years and was approved at the Major-League level as an Official Scorer by Major League Baseball. David was a professional baseball scout for 8 years, including 1 year with the St Louis Cardinals and 7 years with the Pittsburgh Pirates. He also has several other club and non-profit affiliations.

David has donated hundreds of thousands of dollars to various organizations to help those in need. This includes the Boys and Girls Club, HMNMH Hospital, College of the Canyons, all local high schools, AV Sheriff's Boosters, Antelope Valley College Foundation, Grace Resources, Single Mother's Outreach of Santa Clarita, and at least 100 other charities.

Additionally, David has served as a mentor on several occasions for outreach ventures focusing on the next generation of business leaders. He has given numerous school speeches, including The Young Entrepreneurs Academy sponsored by the National Chamber of Commerce, and was guest speaker to 100 top realtors on how to provide – and the importance of – incredible customer service and client retention. He has also had the pleasure of taking part in several other speaking engagements and presentations.
M. Scott Harries
Board Member
Scott joined the Los Angeles County Fire Department Foundation Board in 2018. He looks forward to using his extensive business experience to serve the citizens of Los Angeles County by assisting in the development of unique and innovative fire and life safety training materials and platforms. He believes the Foundation is in the "business of saving lives" and is excited about being a part of the Foundation's work. Scott currently works for UBS providing financial advice and solutions as a Managing Director.

Prior to joining UBS, Scott worked at Merrill Lynch in the Private Bank and Investment Group since 2000 and prior to that he spent over a decade at Goldman Sachs & Co. Scott is one of the top private wealth advisors in the country focused on the UHNW clients and has a consistent track record of being one of the top advisors at his prior firms. His prior experience includes acting as vice president of marketing and a member of the management committee of a significant public manufacturing company.

Scott earned a Master's Degree in International Business Management with Honors from the American Graduate School of International Management which is now part of Arizona State University and known as The Thunderbird School of Global Management. He earned Cum Laude honors as a graduate of Utah State University. Scott was team captain of Utah State's men's Basketball Team where he played a significant role in the success of the program.

Scott is a private pilot with over 15+ years of experience and over twelve hundred hours of flight time. He enjoys the freedom that comes with owning a plane and the flexibility to respond quickly to client needs. Scott has been married for 36 years and is the proud parent of four beautiful daughters. He also has three grandchildren with number four on the way. Scott currently lives with his wife in Valencia, California.

Additional Board Positions:
Utah State University Foundation – Board Member (2008 – Current)
Utah State Athletic Department Advisory Board – Board Member (2010 – Current)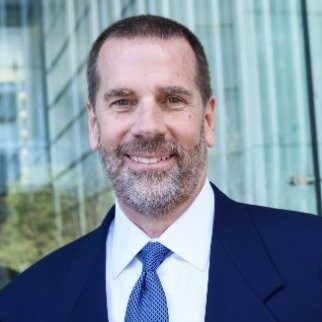 Jeff Hacker
Board Member
Jeffrey A. Hacker was admitted to practice law in California and the United States District Court in 1981. He has been practicing law in the Santa Clarita Valley since 1983. Over the years, Mr. Hacker has represented financial institutions, insurance companies, real estate developers, small businesses, non-profit organizations, and individuals with their legal challenges.

Mr. Hacker has drafted countless Buy-Sell Agreements, Stock Purchase Agreements, and other business agreements.

In addition to special expertise in business, tort, and real estate law, Mr. Hacker boasts a breadth of legal experience ranging from major contractual negotiations to highly specialized litigation.

Mr. Hacker has been involved in over five hundred court trials, jury trials, arbitrations, and mediations during his career. He has been involved in solving a myriad of issues affecting businesses, including continuation issues.
Education & Community Involvement

Mr. Hacker is a graduate of Jacksonville University with various honors, earned a Master's Degree with Honors from C.W. Post College in New York, and received his Law Degree, also with various honors, from the University of LaVerne. He also had the distinction of testifying before a sub-committee of H.E.W. He has served as a Judge Pro Tem in three Southland courts, and has also acted as an arbitrator and mediator for the resolution of disputes during his legal career. He has been involved in various organizations from DeMolay to the Optimist Club. He served as the chairperson of the Santa Clarita Valley Attorney Association and held memberships in several local, state, and national bar associations. He has provided extensive pro bono work over his career, including assisting those affected by the Northridge earthquake.

Mr. Hacker is deeply involved in his community. He currently holds active memberships in the Santa Clarita Valley Chamber of Commerce and the Valley (formerly Valencia) Industrial Association. He is past president of the Valencia Optimist Club, past secretary/treasurer of the Santa Clarita Repertory Theatre, and past treasurer of the Child & Family Center. Mr. Hacker and his wife have made a long term commitment and have been involved with the Michael Hoefflin Foundation (which helps children diagnosed with cancer) from its inception. Mr. Hacker currently serves as a director and is a founding Board member of the Los Angeles County Fire Department Foundation.
Jim Kross
Board Member
James (Jim) A. Kross retired in 2011 from the Los Angeles County Fire Department, after serving the citizens of Los Angeles County for more than 30 years. He brings a wealth of fire service experience to the Foundation gathered while rising through the ranks from Firefighter to Assistant Chief.

Assignments included the Fire Prevention Bureau, Operations Bureau, Air and Wildland Sections, and the Training Services Section. He served as the Planning Section Chief for Southern California Interagency Incident Management Team 3 for 5 years, responding to and managing major wildland fires and natural disasters across the country, including Hurricanes Katrina and Rita. In his last assignment, Chief Kross was responsible for hundreds of firefighting personnel, staffing 20 fire stations that covered a response area in excess of 1,000 square miles while also meeting the needs of 2 city councils and numerous unincorporated town councils.

Chief Kross was instrumental in the development and subsequent approval of the Los Angeles County Fire Department Foundation. His vision is to see world-class fire and life safety education presented to the children, families, and citizens of Los Angeles County through the collaborative efforts of the Foundation, the County Fire Protection District, and community partners.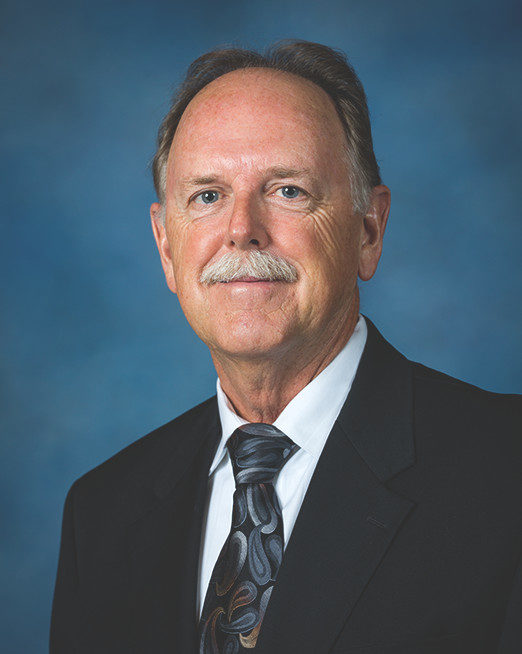 Sean Kingsbury
Board Member
State Farm Sales Leader Sean Kingsbury has been a professional leader and manager since 2003. Before joining the leadership team, he owned and operated a State Farm franchise in Logan Square, Chicago. While in Chicago, he served on the Board of Chicago's Survive Alive House and served the Boy's and Girl's Club and Chicago Public Schools. Additionally, Sean served in a number of management roles for Johnson & Johnson, Novartis, and several tech start-ups. Sean served in the Air Force and followed this time working in various U.S. Intelligence Agency roles. He earned his MBA from University of Nebraska.

Sean races mountain bikes for Eminent Cycles and is a former Superbike racing champion (2017) and a founding partner of Road Racing TV. Sean his wife Josephine are raising their four children in Westlake Village.
Marcy Rye
Board Member
Marcy is the founder of Wire Media, an award winning branding and design firm. Her work focuses on brand strategy and communications design — helping clients communicate more authentically with their audiences.

At Wire Media, she has led branding and design projects for clients including the Humane Society, Box Inc., CREDO, Environmental Defense Fund, River LA, Women's World Banking and Stanford University.

Marcy has nearly 20 years of experience working at the intersection of cutting-edge design and technology to help clients communicate better with their audience, create opportunities to engage with them, and build lasting and meaningful relationships. Her prior work experience includes branding and design for the Smithsonian, The World of Coca-Cola Museum, the Women in Military Service Memorial at Arlington National Cemetery, and AARP.

Marcy is a frequent speaker and author on topics including data design, visual storytelling, web design, and branding. Her experience and expertise is invaluable for the Foundation's success.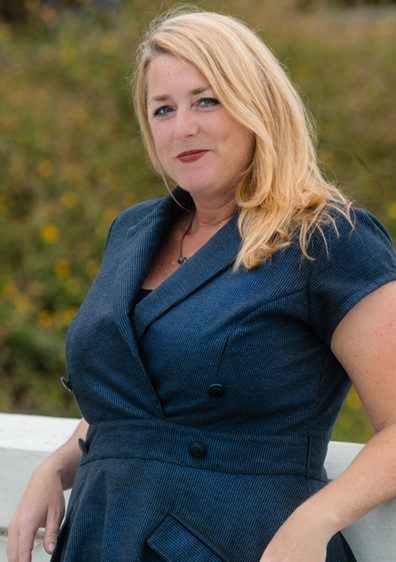 Scott Sonnenberg
Board Member
Scott Sonnenberg joined the L.A. Clippers as the team's Chief Global Partnerships Officer in May of 2018. He oversees Clippers partnerships, in and out of arena advertising sales, digital and social media sales, radio sales and partnership marketing. He manages the day-to-day sales efforts of the corporate partnerships department. Notable partnerships added in Sonnenberg's first season include Vivid Seats becoming an official ticket marketplace of the team and Amazon Web Services being named the primary cloud computing, machine learning, and artificial intelligence provider of the live, augmented Clippers CourtVision digital viewing experience.

Prior to joining the Clippers, Sonnenberg spent 14 seasons as the Vice President of Corporate Sales with the Chicago Bulls. During his time with the Bulls, the team consistently ranked among the top sponsorship revenue teams in the NBA and received multiple awards for account growth, retention, activation and new business. He was responsible for negotiating naming rights partnerships for the United Center, the Bulls' home arena, and the Advocate Center, the Bulls practice facility.

Sonnenberg is a 2003 graduate of San Jose State University, where he majored in Business-Marketing. He was a member and two time captain of the San Jose State basketball team (2000-03) and a member of the Brigham Young University basketball team (1996-97) prior to serving a two-year mission in Las Vegas for the Church of Jesus Christ of Latter-day Saints. Prior to joining the Bulls, Scott spent two years working for Northwestern Mutual Financial Network.

Sonnenberg resides in Valencia with his wife, Vanessa, and their six children Ella, Ally, Tyler, Chelsea, Sebastian, and Erik.