In 2020, the County of Los Angeles Fire Department added peer support dogs to our team. These K-9s will help first responders manage stress and anxiety after tragic incidents, during large-scale incidents and extended deployments. The launch of the Peer Support K9 Program was without a dedicated funding source so the Fire Foundation has stepped up to help.  Make a dedicated donation to the Peer Support Dog Program here.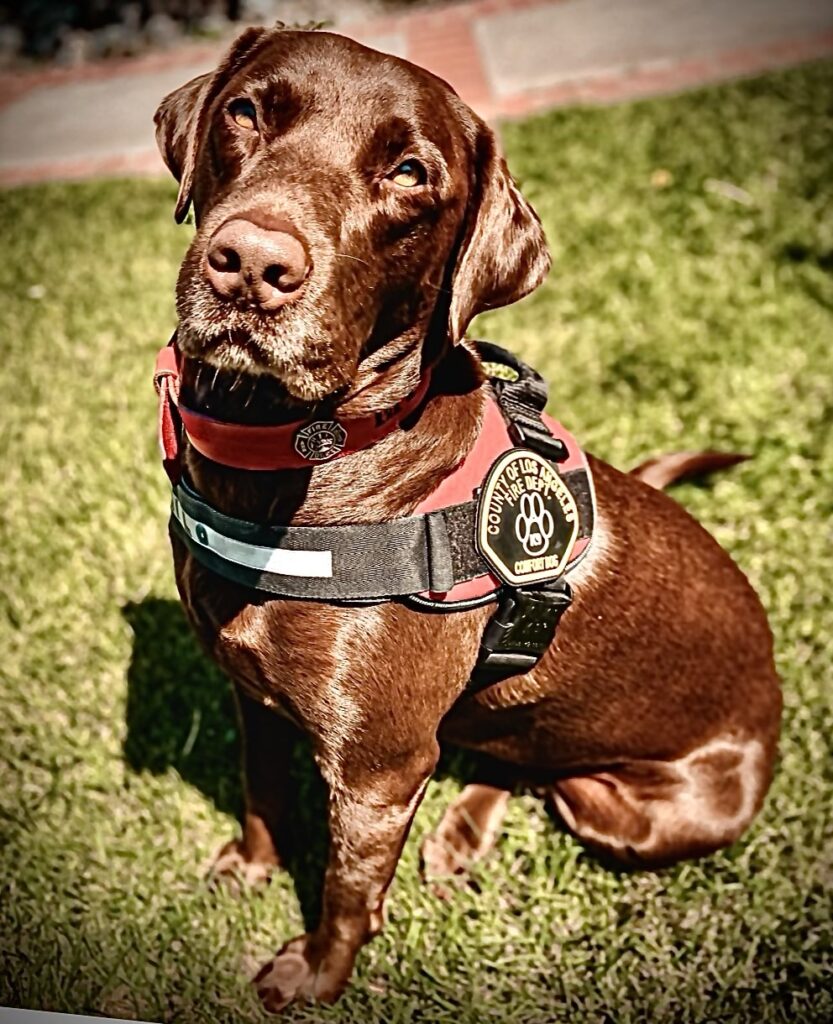 MILO
MILO is a 5 year old Chocolate Lab that was donated by
Thors Hope
. Milo's handler is Fire Captain Scott Ross. Milo goes to work everyday with Capt. Ross to bring positive energy and comfort to all members of the Los Angeles County Fire Department. Milo has been deployed on countless critical incidents, a couple Wildland Fire incidents and sits in on Department training classes! Milo loves visiting our Dispatch center! When not on duty Milo loves chasing tennis balls in the park behind his home!
ECHO
ECHO is a 6 year old English Lab that was donated by
Patriotic Service Dog Foundation
. Echo's handler is Firefighter Paramedic Jake Windell. Echo's favorite activity is receiving belly rubs from Firefighters and chasing tennis balls in any open area she can find. Echo has deployed to multiple Critical Incident Stress Debriefings, Wildland Fires, and numerous station visits. On her days off, Echo loves running on the beach and charging waves.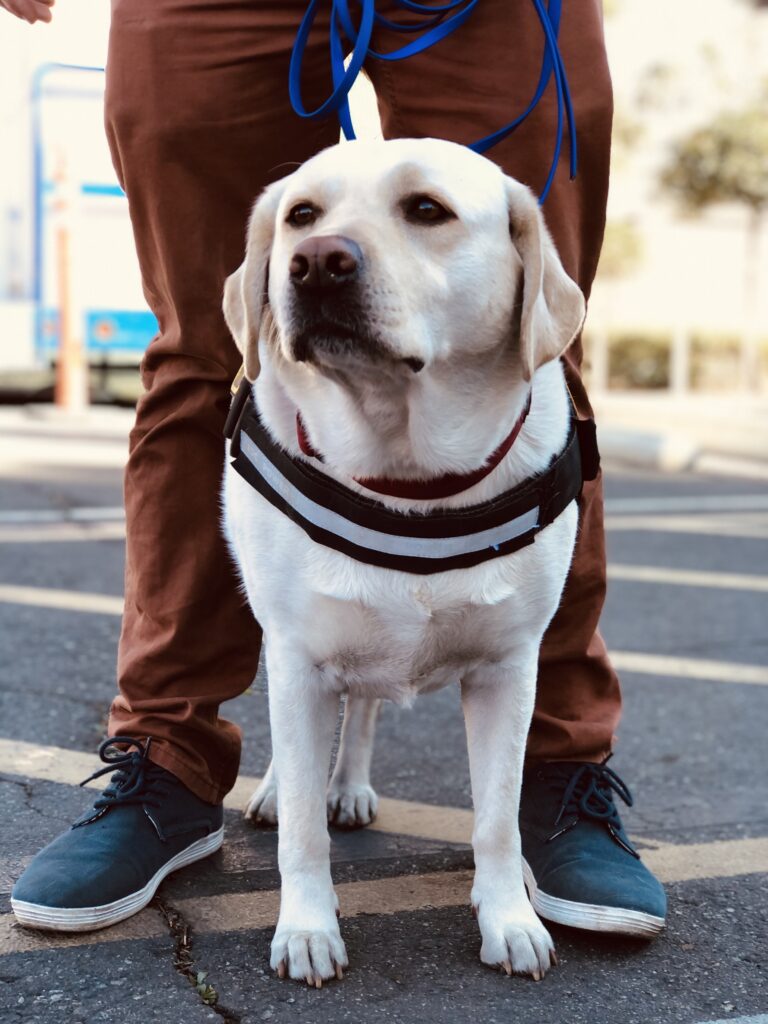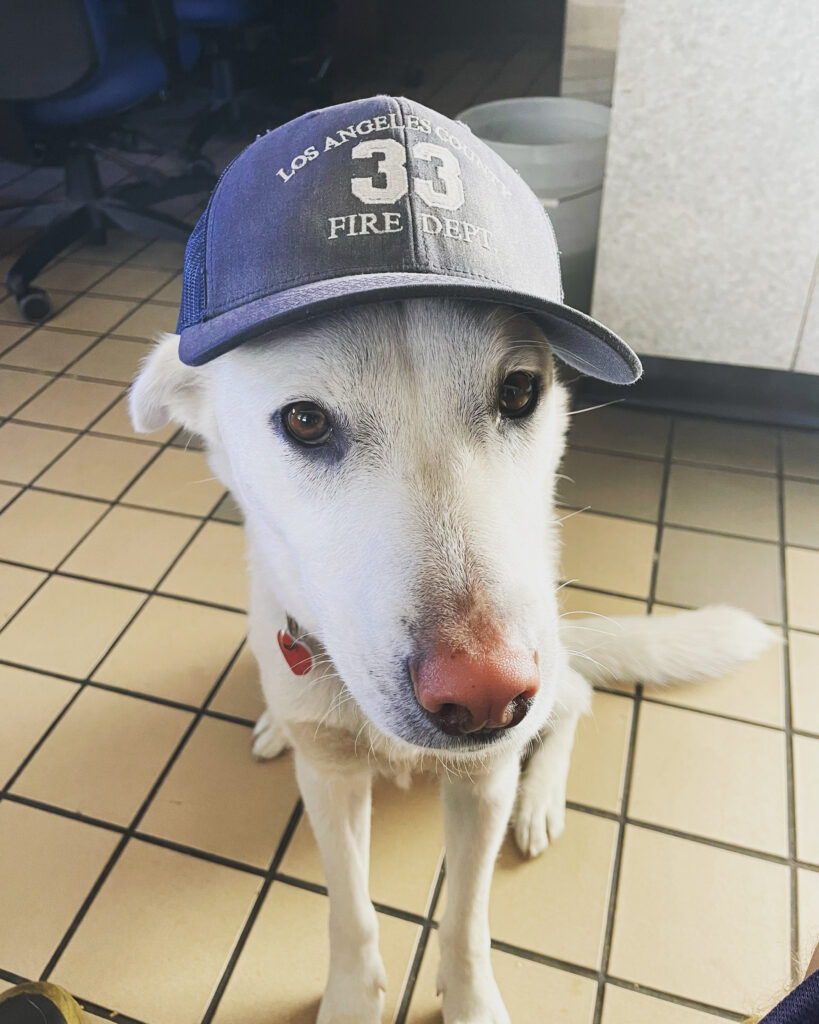 AVA
Ava is a 3 year old Shepard Mix that was donated by
Paws for Life K9
. Ava's handler is Fire Captain Don McLaughlin. Ava has attended memorial services, department events, and a lot of station visits. In her off time, you'll find her running with other animal friends in the local Southern Sierra mountains!
TILLER
Tiller is a 2 year old Golden Doodle that was donated by
VIP Dog Teams
. Tiller's handler is Fire Captain Ben Sheen. Tiller has participated in Critical Incident Stress Debriefings, Community Service Events, and is a constant visitor to local fire stations. On Tiller's days off you can find him hiking local trails and playing with his canine and human friends.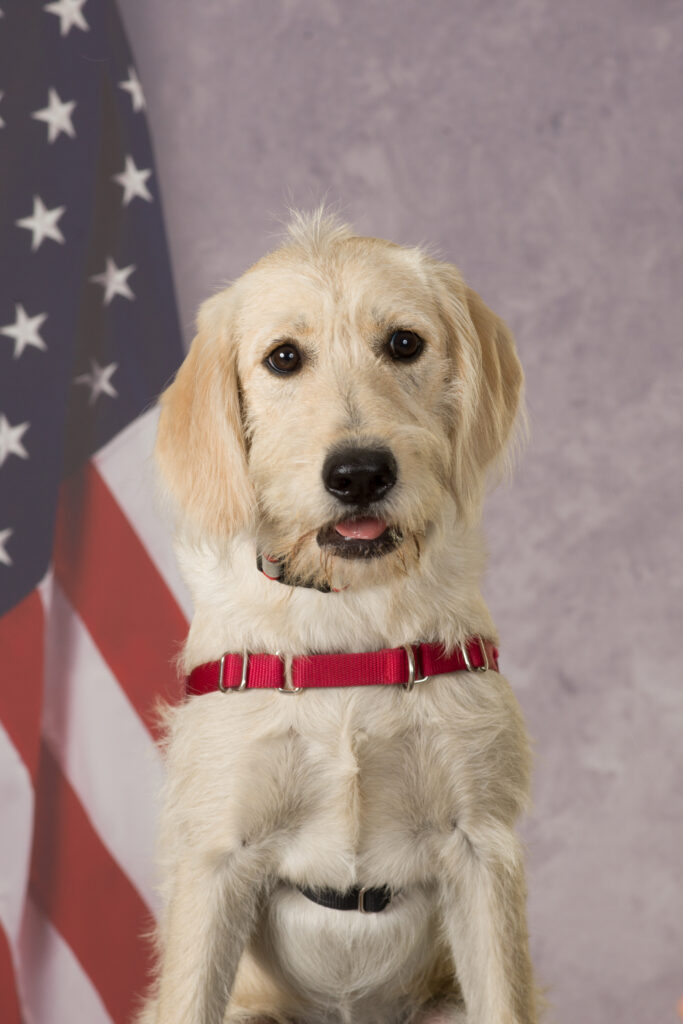 EMBER
Ember is a year and a half old Lab/Cavalier/Poodle mix. She was donated by
VIP Dog Team
. Ember's handler is Firefighter Specialist Eric Eastlund. Ember has been to several CISM diffusings and loves to go to station visits. She has also sat through several PEER support trainings and classes offered by the Fire Department. Ember loves to chase the pickle ball and makes games interesting. Off duty she loves to jump in the swimming pool, goes to the beach, and chases her 2 brothers who are cats.
JACKSON
Jackson is a 3 year old Red Fox Labrador retriever who was donated by
Thor's Hope
. His handler is Fire Captain Dan Trevizo. Jackson participates in many events with his handler's Pipes and Drums band and is one our support canines on the east end of Los Angeles County. In his free time Jackson enjoys making TikTok videos showing life at the fire station and dressing up as "Cosmo" the space dog from Guardians of the Galaxy to visit Children's hospitals.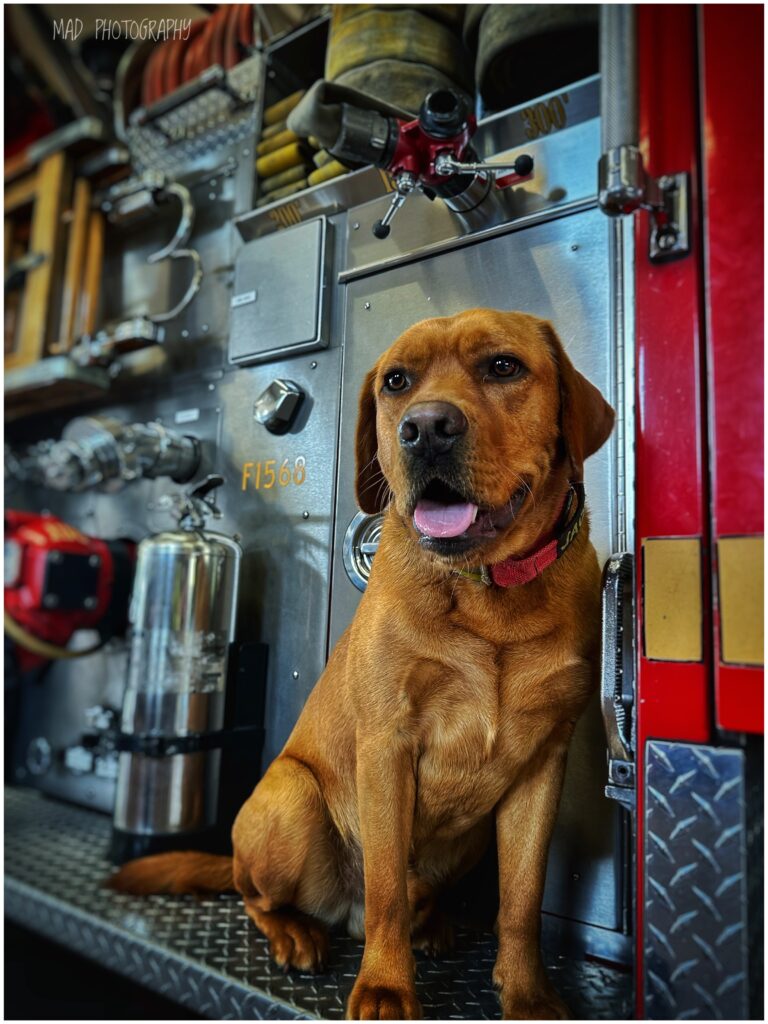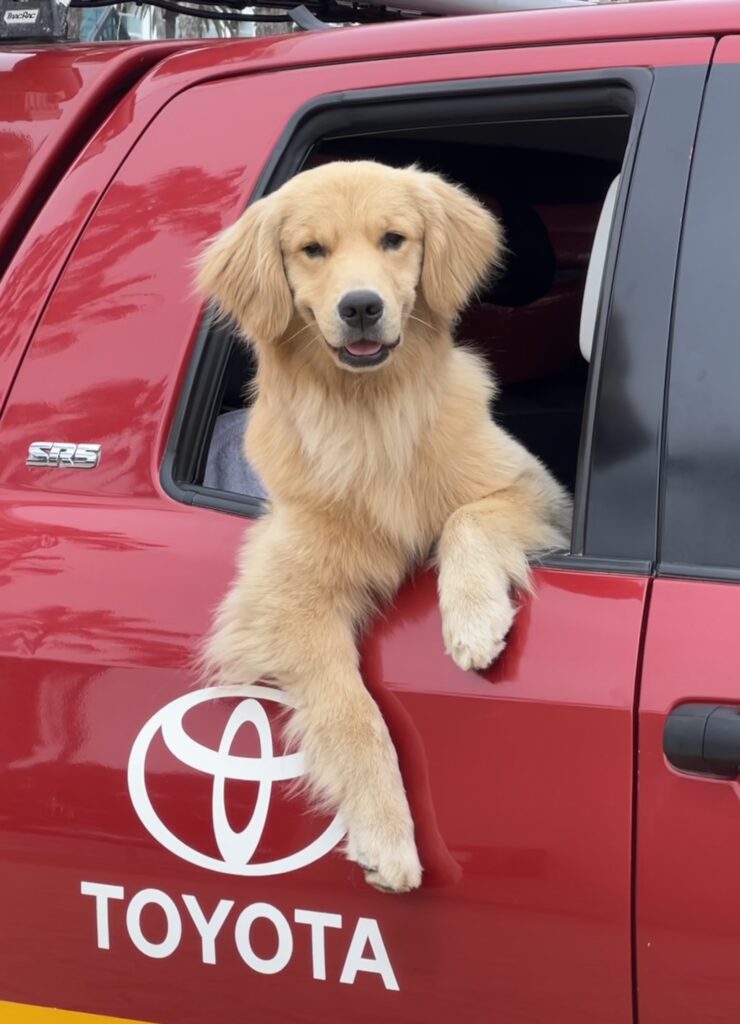 BRUNO
Bruno is a 2 year old Golden Retriever who was donated by Thor's Hope (https://performancek9training.com). His handler is Ocean Lifeguard Specialist Lauren Dale. Bruno helps our Lifeguard section cope with difficult situation, and puts smiles on the faces of all he comes in contact with. Baby talk is the new norm at headquarters which makes Bruno wag his tail and lean in. Bruno's workday often entails: receiving pets from everyone, riding in the back of the Lifeguard Rescue Unit to visit tower guards, afternoon zoomies in the sand and sometimes chasing his toy in to the white wash. On Bruno's day off he likes to run along side a bicycle, carrying around his green squeaky octopus, and sometimes a little Netflix.